Creating a Task and Linking to an Asset:
There are two ways to create a new task. The first way is to create a task from the Maintenance Tasks list and link this task to an asset. To do this, click on the Maintenance Tasks tab of the left-hand navigation bar -> Click "+New" in upper left-hand corner of the list view-> Fill in the required fields, "Task Name" and "Task Type" (as preventative or reactive), any other applicable fields, and the related asset under "Asset" drop-down. This last step is important as this is the link that will connect the maintenance task to the corresponding asset. You can assign the task to an employee by typing their name into the Assigned To column.
The following fields are required by the legislation for reporting purposes:
▪Task Name
▪Task Type
▪Actual Cost
▪Completed Date
▪Task Status – completed
▪Assigned to asset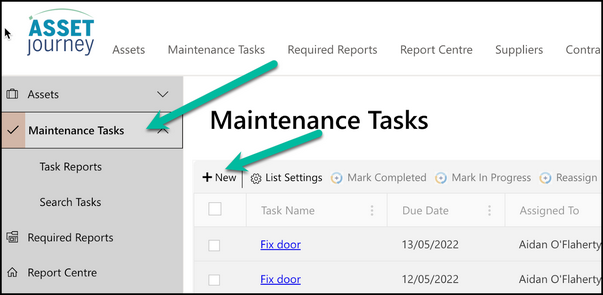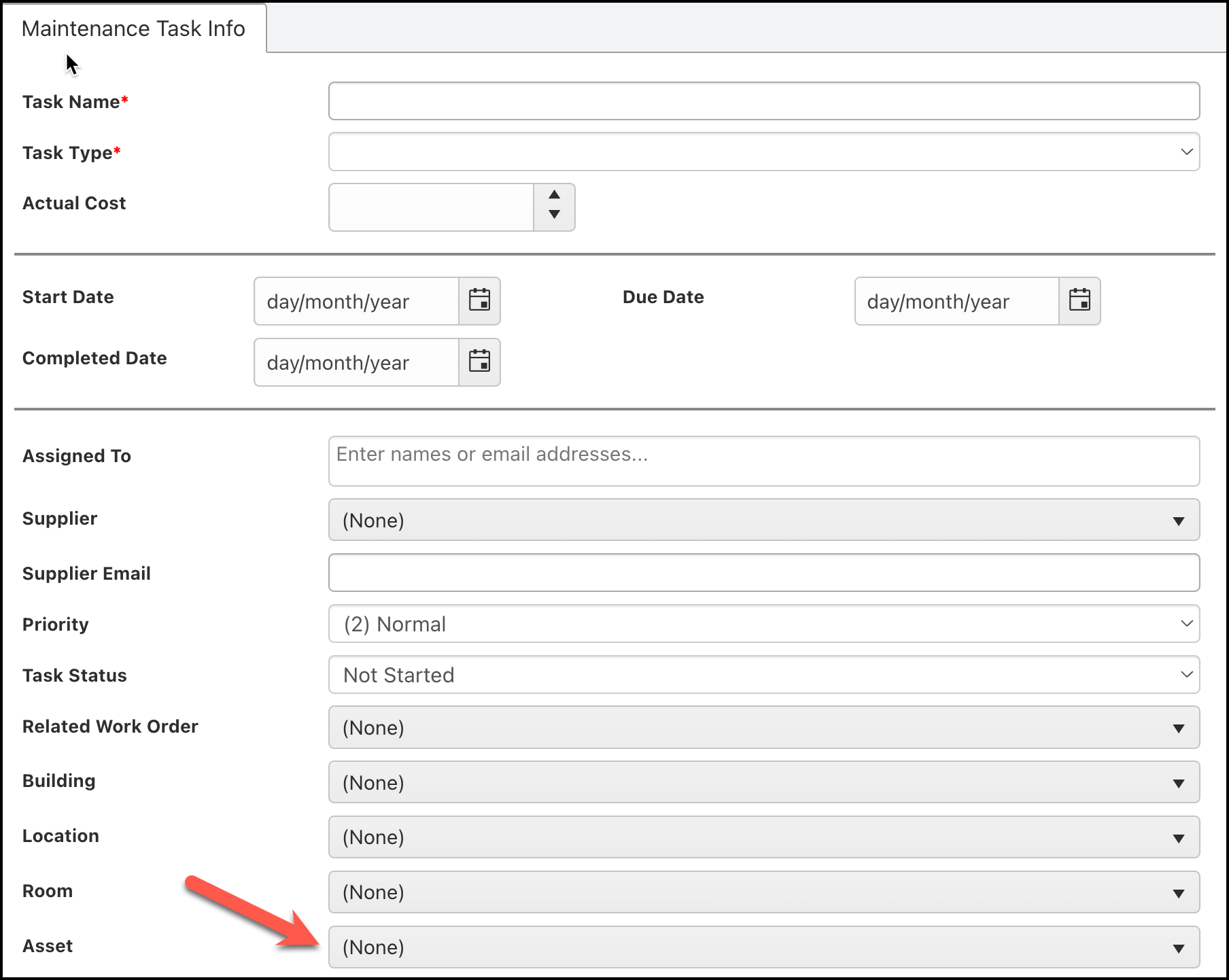 Once the Task has been created, you will now be able to view the task in either the task list, as shown above, or in the Asset where the task has been assigned, as shown below.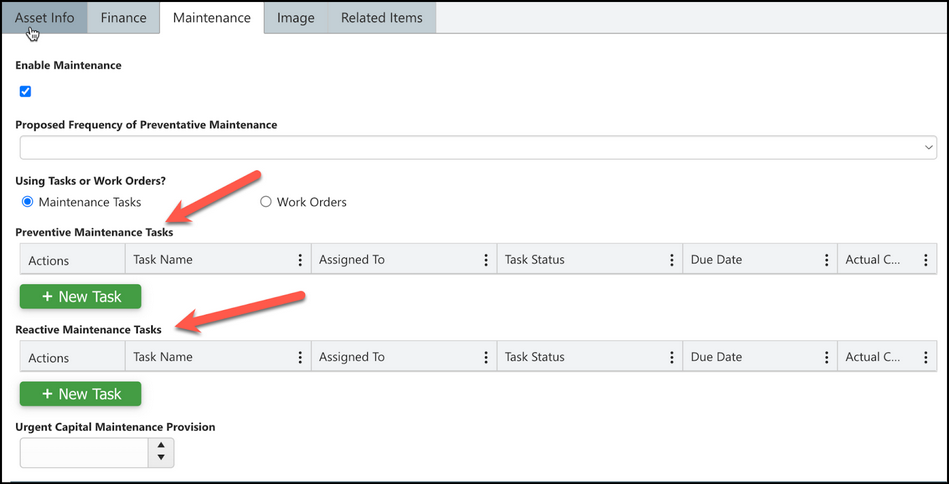 From this Maintenance tab inside the asset itself, you can also create a new Reactive or Preventative Maintenance task. In the screenshot below, you would click the green "+ New Task" icon to add a new task to either the Preventative Maintenance Tasks or Reactive Maintenance Tasks associated items column.