Adding Recurring Task Schedules:
To add a recurring task schedule, please click vertical drop-down caret (from home page) -> Click gear dial -> Site Contents -> Maintenance Calendar list (towards bottom of Site Contents) -> Click Events tab in the upper left-hand corner of the screen -> Click "New Event" -> Fill in all required fields and any other applicable fields, including Asset Type -> Save this event. Each day, a workflow in NITRO Workflows will be triggered. This workflow will check to see if there are any calendar events whose items corresponding asset type has "Enable Maintenance" set to yes and will then create a maintenance task for each of those items. It will also update all the "Maintenance Date" fields to the current date for all matching items.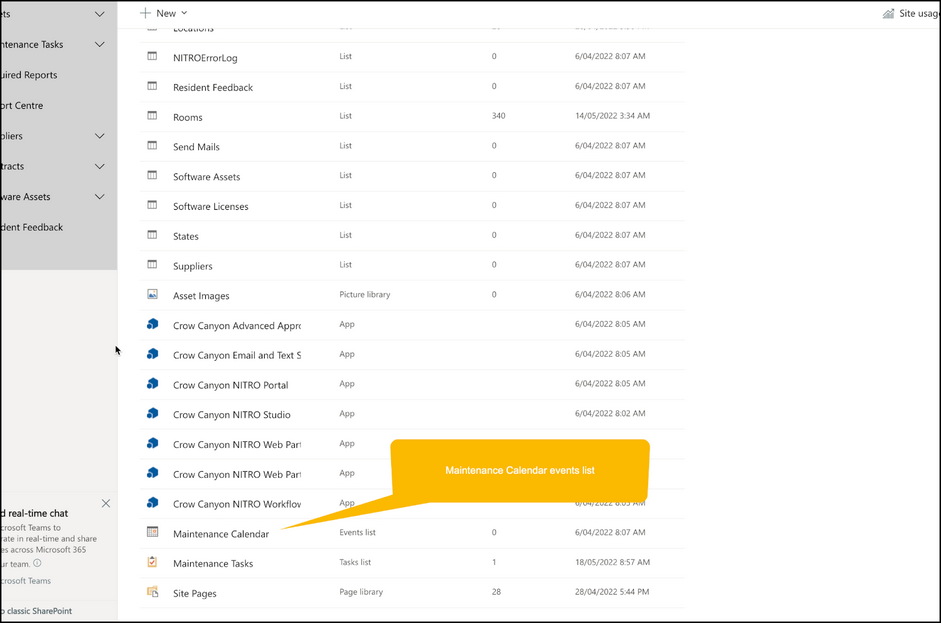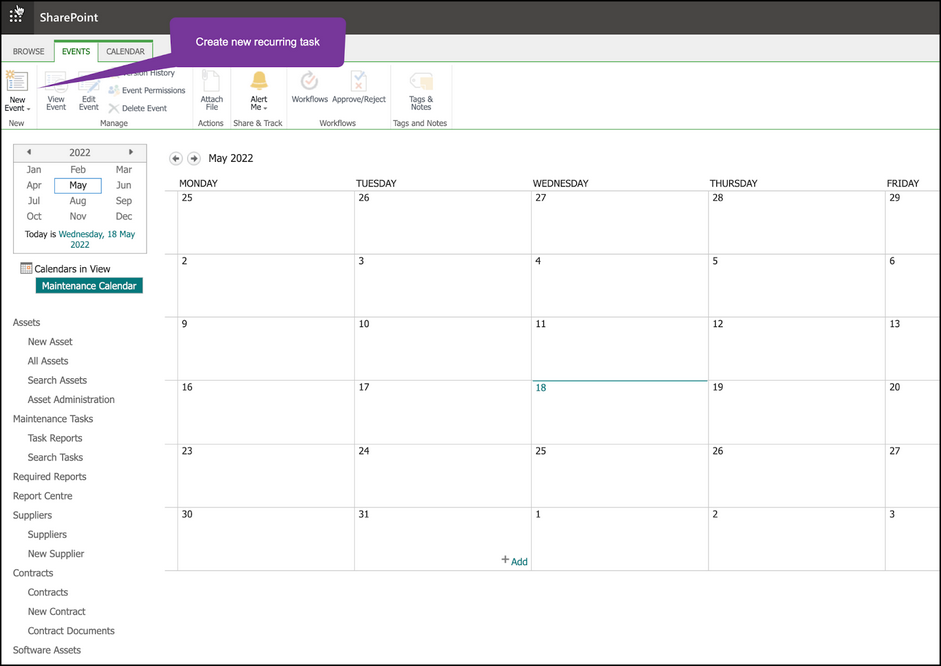 NOTE: In the below screen, be sure to NOT CHECK the "All Day Event" box. Otherwise. the recurring task will not be created.